We strive to provide the best possible service to each of our clients.
We have recently entered into a partnership with a new transporter for all of our deliveries to Singapore, with the aim of improving our delivery services while also protecting the integrity and quality of the wines.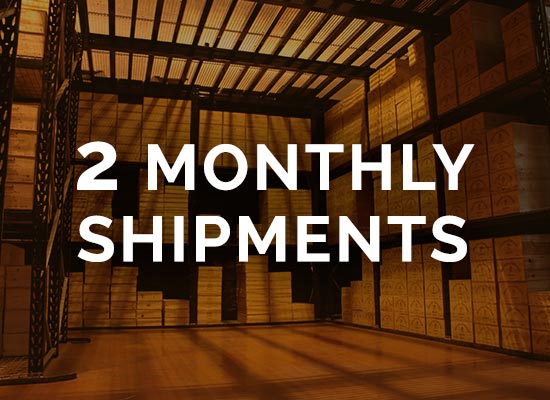 MORE FREQUENT SHIPMENTS
---
We now organise two monthly shipments from our cellars to Singapore, providing more regular and consistent deliveries directly to your door.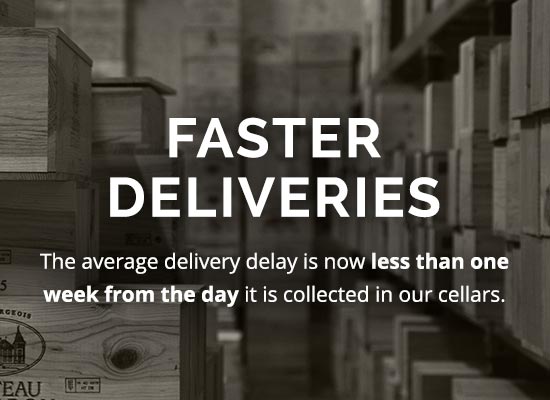 Our carrier will still contact you in order to organise a delivery appointment on a date that fits your needs. Of course, the delivery delay and the last day to place your order for each consignment will be indicated in your shopping cart at checkout and included in our email offers.
ASSURED QUALITY, FROM THE CHATEAU TO YOUR DOORSTOP
---
The quality and integrity of the wines we offer is of utmost importance. Our new transporter ensures that the temperature of the wine is constant, between 15-18°C, from the moment they are collected from our 200 year old cellars in the heart of Bordeaux to the final delivery to you. We organise all our shipments by secure air freight.

Once in Singapore, the wines are delivered to you using a temperature-controlled van, ensuring there is no thermal shock before delivery.
As always, all of the wines we offer are sourced directly from the producing estates, ensuring perfect provenance. They are then stored in our cellars in Bordeaux, ageing carefully in our temperature and humidity controlled facilities.
In order to provide this new level of quality assurance and faster, more frequent deliveries, a shipping fee of SGD 150.00 will be applied to orders under SGD 650.00. For orders over this amount, shipping and delivery will remain free of charge.
Shop Now