Today the historic estate is run by Lilian Barton Sartorius, with the help of her two children Melanie and Damien, who represent the 10th generation of the Barton family, one of only three families in Bordeaux to own their château continuously since the 1855 Classification.
Château Léoville Barton | A Bordeaux Dynasty of 10 Generations
Thomas Barton first arrived in Bordeaux in 1725. Originally from Ireland, he was sent to France by his uncles, who were already prominent figures in the wine merchant business. Upon arrival, Thomas established his own merchant business and became quite successful, earning the nickname "French Tom" among the locals. Thomas Barton set the stage for the Barton family in Bordeaux, establishing what is today the longest-reigning dynasty among the 1855 Classified Growths.
When Thomas Barton passed away, his only son William Barton inherited the family assets, later dividing these amongst his nine children. William's fourth son Hugh Barton inherited his grandfather's wine merchant business in Bordeaux in 1786. The company flourished until the French Revolution, during which Hugh and his Anglo-Irish wife Anna Johnston were imprisoned and their assets seized. When they were freed, in December of 1793, they returned to England, leaving Hugh to run the company from afar.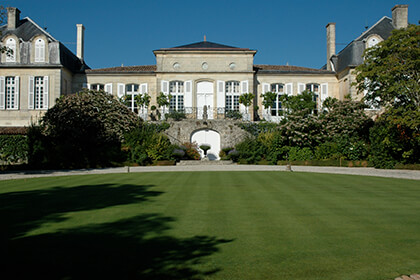 The success of the merchant business allowed Hugh Barton to purchase Château Langoa in 1821 and a plot from the Léoville estate (today known as Château Léoville Las Cases) in 1826. He renamed the latter Léoville Barton. And just three decades later, Château Léoville Barton was formally recognised for the superb quality of its wines, when it was named a Second Classified Growth in the historic 1855 Classification of the Médoc.
The three generations who followed Hugh Barton at the helm of his two Bordeaux estates spent the majority of their lives in Ireland, directing from afar. Ronald Dalton would be the first in the family to run the estates from Bordeaux. In 1924, a young Ronald Dalton arrived in Bordeaux with a keen interest in the family wine merchant business and the two Médoc properties. Following five years as a liaison officer serving in England and the Middle East with the Free French Forces, Ronald returned to France in 1945 and fully dedicated himself to his family's wine estates in the Saint-Julien appellation. He restored the vineyards to their formed glory and passed them on to his nephew Anthony Barton in 1983.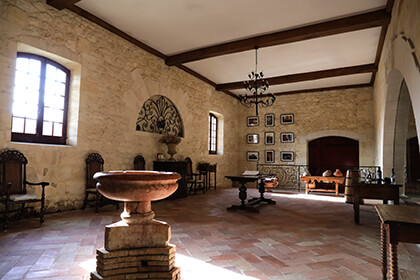 Anthony Barton is credited for bringing Château Léoville Barton into the modern era of Bordeaux and raising it to its current level of international recognition. He also founded his very own merchant company, Les Vins Fins Anthony Barton. In 1978, Anthony was joined at the Château by his daughter, representing the 9th generation of the Barton Bordeaux dynasty. Eventually, Lilian Barton Sartorius would take over running both Les Vins Fins Anthony Barton and the two St.-Julien estates.
Today, Château Léoville Barton, Château Langoa Barton and Château Mauvesin Barton in Moulis-en-Médoc (acquired by the family in 2011) are managed by Lilian Barton Sartorius and her two children, Mélanie Barton Sartorius and Damien Barton Sartorius, who carry on their family's great legacy with pride.
Château Léoville Barton | A Sustainable Approach in Saint-Julien
Today, Château Léoville Barton comprises 48 hectares (or 119 acres) of vines in the northern side of the Saint-Julien appellation on Bordeaux's Left Bank. The vineyards enjoy great sun exposure on south-facing hillsides with a view of the Gironde River. They are planted in a topsoil of mostly gravel upon subsoils of clay. This is the ideal terroir for Cabernet Sauvignon, the flagship grape variety of the Médoc region, comprising roughly 74% of the plantings at the estate. The rest of the vineyard is planted with 23% Merlot and 3% Cabernet Franc.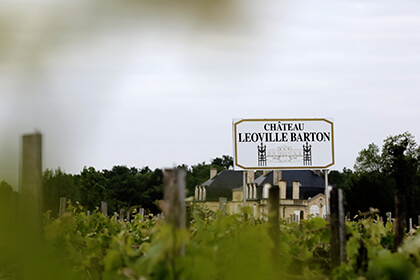 With a legacy of 300 years in the Bordeaux wine business, the Barton family today consider themselves to be stewards of their land. Melanie and Damien strive to manage the estate in a sustainable manner, in order to preserve it for future generations to come. In fact, the only forest in Saint Julien is located on the Château Léoville Barton property. As this land is AOC Saint Julien it could seem tempting to clear the land and plant more vines. The family has instead chosen to leave the forest untouched, believing in the importance of maintaining a healthy natural ecosystem.
Ploughing at Château Léoville Barton is carried out traditionally without weeding or chemical herbicides.
In the Winery of Château Léoville Barton
Following a manual harvest in the vineyards, the fruit is destemmed and sorted with great care. The grapes are then crushed and moved into temperature-controlled wooden vats for fermentation, following Barton winemaking tradition. The fruit is vinified plot-by-plot, with each vat corresponding to a certain plot of the vineyard. Alcoholic fermentation usually lasts between 7 to 10 days, with pump-overs carried out according to the characteristics of each lot. The maceration usually takes place for about 3 weeks, after which the juices are drawn off into barrel, parcel by parcel.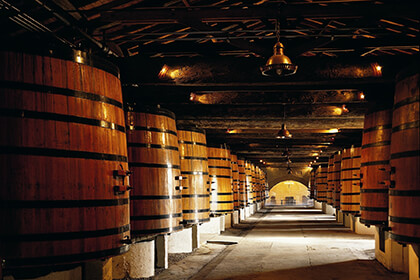 The wines of Château Léoville Barton then age for a period of 16 to 18 months in French oak barrels, of which around 60% are of new oak. The cellar is kept at a consistent temperature of 15 °C to ensure the perfect conditions for the wines to evolve. During the ageing process, the wines are topped up 3 times per week in order to avoid oxidation. The racking is carried out manually by the traditional "à l'esquive" method.
Château Léoville Barton also produces a Second Wine by the name of La Réserve de Léoville Barton from the younger vines of the estate and from plots not yet deemed to be of high enough quality to go into their Grand Vin. These wines age for 16 to 18 months in French oak barrels of one previous use.
Château Léoville Barton | A Consistent Bordeaux Second Growth at a Reasonable Price
The eponymous first wine of Château Léoville Barton has regularly earned the praise of wine critics, including the Robert Parker Wine Advocate, for its remarkable consistency across the vintages and its reasonable pricing, especially considering its phenomenal quality. This Second Classified Growth of Saint-Julien is today considered one of the most exciting wines of Bordeaux, made in a classic style and built to age in your wine cellar for many years to come.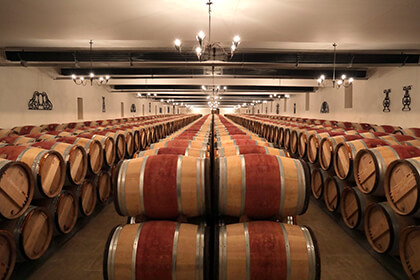 The full-bodied, rich Château Léoville Barton blend is dominated by Cabernet Sauvignon, which just enough Merlot to add a certain smoothness and exotic earthy nuances to the wine. In their youth, these wines are quite tannic and austere. But after 10-15 years of age they open up, bursting forth intense black fruit aromas, like blackcurrant and cassis. Tasting notes for Château Léoville Barton also tend to mention juicy black cherries, violets, dark chocolate, a certain graphite minerality and sweet spices like cardamom and allspice.
These wines are complex and complete, offering a fantastic representation of Saint-Julien, through a style marked by a clear elegance and restraint.
The 2016 vintage of Château Léoville Barton was chosen by Wine Spectator as their Top Wine of 2019 "for its emblematic representation of Bordeaux, emphasis on a great price for a wine of such high quality, incredibly consistent track record and long-running family ownership."