These are reliable, sure-bet Bordeaux to add to your cellar, gift to a loved one or share at your next special meal, beguiling even the choosiest wine lover with lavish aromas of black fruit, liquorice, cedar and cigar box.
Saint-Julien Wine and Its Classified Growths
The Saint-Julien appellation (or St.-Julien for short) is situated in the Médoc wine region on the Left Bank of Bordeaux in southwestern France, between the appellations of Pauillac and Margaux. Just as its neighbouring Médoc appellations, it was granted AOC status in 1936.
With only 910 hectares (2,250 acres) dedicated to winemaking, St-Julien is the smallest of the Médoc wine appellations. Nevertheless, it has one of the highest percentages of vineyard land classified Grand Cru. Roughly 85% of its vineyards belong to its 11 Classified Growths, which account for roughly 75% of the appellation's total production. And while Saint-Julien is not home to any of the First Growths of the 1855 Classification, it is home to more Classified Second Growths than any other Bordeaux appellation or 5 of the 15 total Classified Second Growths: Château Léoville Las Cases, Château Léoville Poyferré, Château Léoville Barton, Château Gruaud-Larose and Château Ducru-Beaucaillou. Out of these, the first three were historically part of the same estate, Le Domaine de Léoville, one of the oldest in the Médoc region.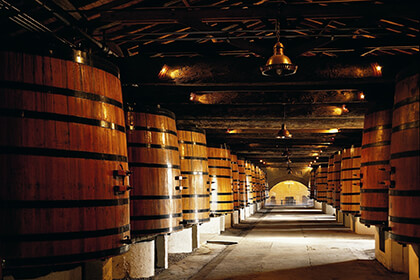 Saint-Julien is home to the Classified Third Growth Château Lagrange, which is the largest of all Médoc Grand Cru estates with 125 hectares (308 acres) planted to vines. The other Saint Julien Third Growth is Château Langoa Barton, the sister estate of Château Léoville Barton. Saint-Julien is also home to four Classified Fouth Growths: Château Saint-Pierre, Château Talbot, Château Branaire-Ducru and Château Beychevelle. Finally, there are also some excellent non-classified Saint-Julien properties, such as the highly sought-after Château Gloria.
The Terroir and Grape Varieties of Saint-Julien Wine
Situated on the Left Bank of the Gironde estuary in the Bordeaux region, the Saint-Julien appellation is rectangular in shape, roughly 4 kilometres wide and 6 kilometres long. Most of the appellation's vineyards are situated on a rectangular terrace of Gunzian gravel deposited in this area during the Gunz Glacial Stage of the Pleistocene era.
The Saint-Julien landscape is home to two distinct mounds of well-draining gravel, one between 15 to 20 meters high in the south (home to the vineyards of Gruaud-Larose, Branaire-Ducru, and Lagrange) and one between 10 and 26 meters high in the east overlooking the estuary (home to the vineyards of Ducru-Beaucaillou, Beychevelle, Léoville Las Cases, Léoville Barton, Léoville Poyferré and Langoa Barton). Near the estuary, the Gironde creates a distinctive microclimate, helping moderate temperature in the winter and summer. To the west of the commune, a large plateau reaching an elevation of 20 meters above sea level is home to some of the vineyards of Château Talbot.
Gravel is the key soil type in the Saint-Julien appellation, characterised by great natural water drainage, reflecting sunshine and conducting heat to the vines, allowing the roots to dig in deep. These gravel soils create the perfect environment for the cultivation of Cabernet Sauvignon, the flagship grape variety of the Médoc region. Making up roughly 60-70% of the classic blend, Saint-Julien Cabernet Sauvignon produces rich wines with bold aromas of cedar and tobacco.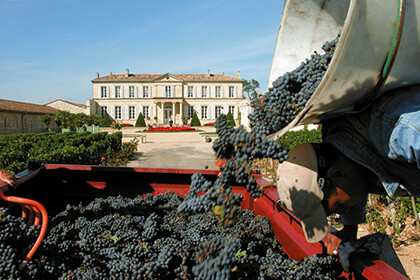 Gravel is complemented by clay, limestone and sandy soils in different proportions in various areas of the appellation. Along with Cabernet Sauvignon, the Saint-Julien appellation cultivates Merlot, which represents roughly 20-30% of the classic blend, lending a certain softness and roundness to this Bordeaux wine. Cabernet Franc is added to the Saint-Julien blend to lend it certain aromas and a characteristic finesse, while Petit Verdot is used in small quantities to adjust the structure of the wine. Saint-Julien produces roughly 450,000 cases of wine per vintage, depending on the year.
The Signature Style of Saint-Julien Wine
The most typical Saint-Julien wine tends to be all about balance, combining the elegance and refinement of Margaux with the substance and power of Pauillac in a blend dominated by Cabernet Sauvignon, complemented by Merlot, Cabernet Franc and Petit Verdot. Saint-Julien wines are often lauded by wine critics around the world for their consistently high quality (which is not surprising, considering that 85% of the vineyards are designated Classified Growths). On the nose, these wines exude intense aromas of blueberries, cassis, blackberries and prunes, along with liquorice and signature touches of cedar and cigar box. On the palate, the wines of Saint-Julien tend to reveal, with a bit of age, velvety smooth tannins on a generous, rich texture.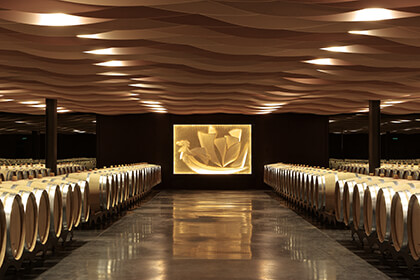 Despite a certain homogeneity in quality, Saint-Julien produces wines in a wide range of styles depending on where exactly in the appellation the estates are located. For example, the wines of Léoville Las Cases in the north-eastern part of the appellation are known to be richer in texture with more powerful tannins (closer in style to Pauillac), while those of Château Beychevelle in the south focus on structure with a certain Margaux-esque delicate finesse. Merlot tends to ripen more easily in the sandier soils of western Saint-Julien than in the vineyards near the estuary, leading to a higher percentage of this grape variety in the blend and a more ripe, soft profile overall. Also, while some Saint-Julien producers rely strictly on traditional winemaking practices, others have accepted a more modern approach.
How Best to Enjoy a Saint-Julien Wine
Some of the best recent vintages of Saint-Julien wine are 2019, 2018, 2017, 2016, 2015, 2014, 2012, 2010, 2009, 2008, 2006, 2005, 2003 and 2000, though quality depends largely on each producing estate. Typically, these wines need roughly 10 years to open and express themselves to the fullest, though they will keep evolving over 50-60 years spent ageing in bottle. These Bordeaux red wines should be served at a temperature between 15 and 17°C (59 to 62 °F)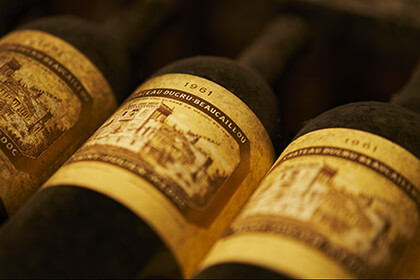 The nuanced aromas and smooth tannin of Saint-Julien wines make them fantastic food-pairing wines, especially with a bit of age on them. As most Left Bank Bordeaux, these red wines will pair perfectly with a wide range of meat dishes, among them duck, game birds, lamb and grilled beef. They will also go with dishes that have an earthy flavour profile, including roasted and braised meats or risotto with mushrooms and truffles. We recommend pairing a nice bottle of Saint-Julien with a classic Entrecote a la Bordelaise.